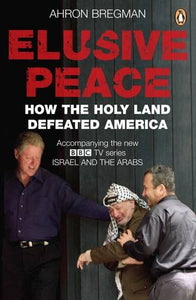 Elusive Peace: How the Holy Land Defeated America
Ehud Barak's election as Prime Minister of Israel on 17th May 1999 and his determination to conclude a peace deal with the Palestinians inspired both Israeli voters and the international community. So where did it all go wrong? How did it end, less than two years later, in the total failure of Barak's peace efforts, his defeat at the polls and ejection from office? How did he open the way not to peace, but to Ariel Sharon?
Drawing on exclusive interviews with all the major international figures involved, this book traces the history of the Middle East peace process from Barak's election, through the peace talks at Camp David to the current Road Map. It illuminates the characters of Clinton, Arafat, Sharon and many others, and offers many insights into one of the most complex political situations in the world today.
---
We Also Recommend