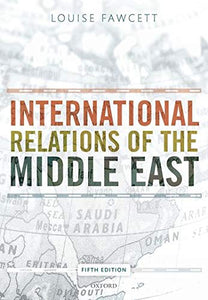 International Relations of the Middle East (Fifth Edition)
As the most authoritative and comprehensive overview of international relations in the Middle East, this highly respected textbook is designed to help students get to grips with this fascinating and challenging subject area. A team of expert scholars combines a history of the region with analysis of key themes, actors, developments, and conflicts, to expose students to a wide range of perspectives and approaches and encourage them to think critically in order to draw
their own conclusions.
Throughout the text, a range of features support students' learning, including discussion questions and case studies, which demonstrate the relevance of international relations theory to the contemporary Middle East and help students to apply their learning to real world situations and developments.
This text is supported by online resources to help students take their learning further.