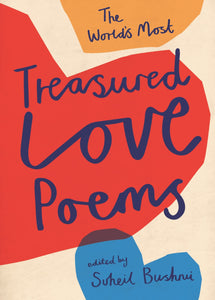 World's Most Treasured Love Poems
The only truly global collection of love poetry, bringing together the most stunning and inspiring poems from all around the world

This beautiful collection of love poems gathers together thousands of years of timeless verse from around the world.

From Shakespeare to Rossetti, traditional English classics sit alongside the works of Eastern writers such as Ibn 'Arabi and Rumi, as well as lesser known gems from the indigenous peoples of Africa, Australasia, and the Americas.

Exploring the many facets of love – desire, devotion, delirium, joy, and sorrow – this uniquely diverse volume offers us wisdom from across the ages and reminds us of the bonds we all share.
---
We Also Recommend